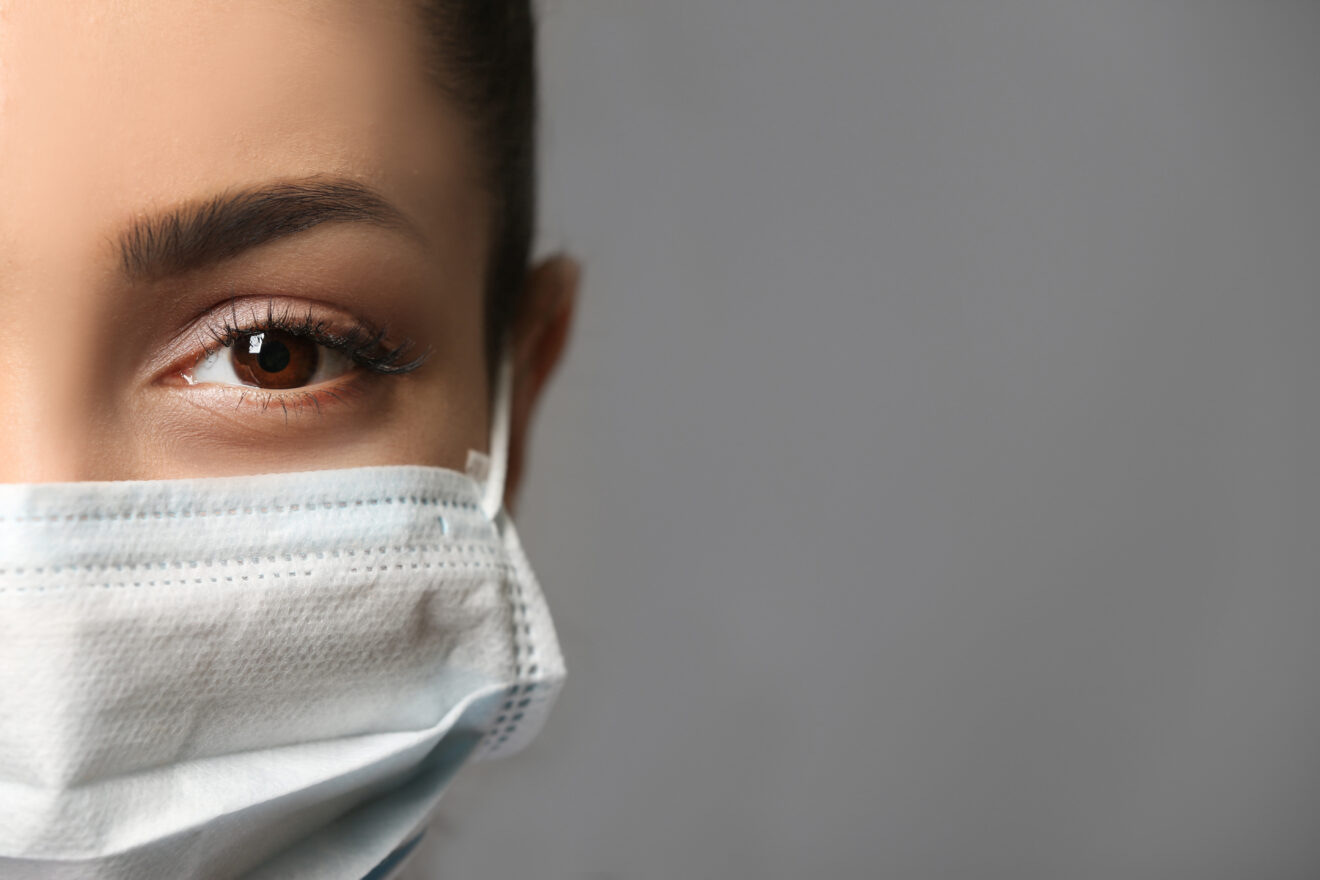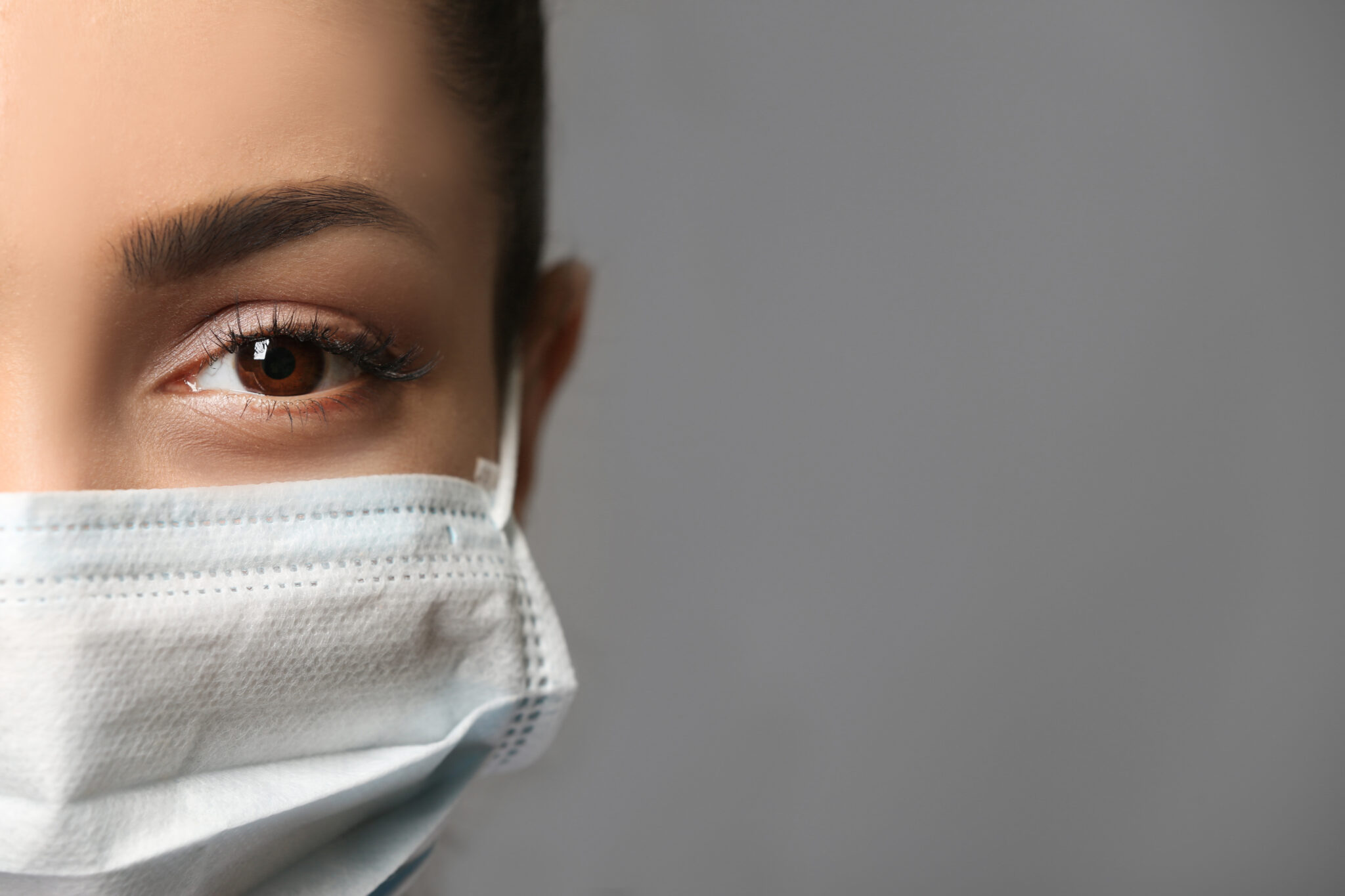 OPERATIONS ROUND UP 12/2
COVID+ Destination Protocol (graphic attached): If lab confirmed, transport to either Novant Health Presbyterian, Atrium Health's CMC Main Campus, or Atrium Health Pineville, depending upon preference.
Code Stroke Triage Protocol amendment now in place
Patients considered to be having an acute cerebrovascular accident (CVA) and categorized as CODE STROKE will be transported to a hospital emergency department only
Patients with a FAST-ED score greater than or equal to 7 will be transported to either Atrium Health's Carolinas Medical Center or Novant Health Presbyterian Medical Center

Choice of receiving hospital will be based on the following order:

Patient/family preference
Patients not having a preference or unable to communicate their preference will be transported to the closer of these comprehensive stroke centers per mapping data

Patients with a FAST-ED score 0 – 6 will be transported to any hospital emergency department

Choice of receiving hospital will be based on the following order:

Patient/family preference
Patients not having a preference or unable to communicate their preference will be transported to the closest hospital emergency department in MECKLENBURG COUNTY per mapping data
From Atrium: Please do not use the green fitted sheets for EMS stretchers (ED runs out often)
Please use the white flat sheets
CMC is working on a cart by the bay doors for EMS crews to use
If transporting a psychiatric patient, please give bags of belongings to the nurse or sitter in Major Treatment
Recently transported psychiatric patient had belongings left in the room with the patient and the patient eloped before the bag could be removed from the room
OPERATIONS ROUND UP 11/20
OPERATIONS ROUND UP 10/30
OPERATIONS ROUND UP 10-15
Shift Listing & Shift Bid survey results are available now! Forms available at the timeclocks. Join the Shift Bid Yammer group to give your feedback before the schedule is officially posted.
Shift Bid Guidelines 2020
Shift Bid Survey Results & FAQ
2021 Shift Listing
The system is being hit hard right now and employees are getting sick at an increasing rate.  If you don't have time to watch the video or if you didn't catch the email, read the highlights Here.
OPERATIONS ROUND UP 10-1
Replacing the cardiac monitors is on the horizon. Offer your feedback on the monitors here.
We are about to start testing a decontaminating sprayer system for the units. Instructional video and details coming soon!
OPERATIONS ROUND UP 9-18
COVID
Atrium Health is requesting EMS providers to take off gloves and gowns before approaching work stations and giving report (if the patient is not critical).  They are supplying the PPE and have stations set up for you.
GENERAL OPERATIONS
COVID-19 WEEKLY ROUND UP 9-11
Starting on Monday, September 14th first responders will be dispatched to Charlie Calls again.
CMC Main has identified their COVID units to be 9B and 10T (for COVID+ patients) and 3B and 3K (rule out units for suspected COVID+ but not lab confirmed).  Wear full PPE for any patients being picked up from one of these.
COVID-19 WEEKLY ROUND UP 9-4
The short story...More 8210 N95 masks are on the trucks!  If you fit that size, you can wear a new one after every patient who is field screen positive or lab confirmed COVID+. Plantation Estates in Matthews and University Place also released detailed information on their COVID entry points (below). You'll wear full PPE to both of these facilities.  

1. MASKS
Stock levels of 8210 N95 masks have improved! There will now be 10 (ten) 8210s in the IDK compartment. Use a new 8210 for every patient that is field screen positive or lab confirmed positive for COVID.  If you fit test for any other size other than 8210, continue your current practice.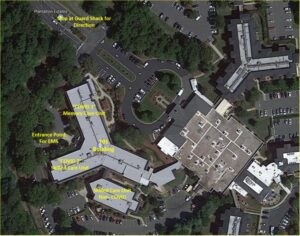 2. FACILITY UPDATES
Plantation Estates in Matthews has designated their Skilled Nursing Care and Memory Care building for COVID isolation patients. This building has three separate halls, and they will all have a singular function during the current pandemic response:
All Memory Care patients that are COVID Positive will be housed in the Memory Care Unit. Currently designated "COVID-1"
All Skilled Nursing Patients that are COVID Positive will be housed in the Skilled Care Unit. Currently designated "COVID-2"
All other advanced care patients who are COVID Negative will be housed in the second hall of Skilled Care located in the southwest corner. "Non-COVID"
A designated staff member will be on site at the building entrance to guide EMS crew to patient room.Please see the below instructions and map for EMS responses to the facility. These response directives have been reviewed and approved by Plantation Estates administration, security, and nursing administration.
Plantation Estates
Address: 701 Plantation Estates Parkway
Entrance Point: Main entrance on northwest corner of the building
Response recommendations:
Enter Facility from Hwy 51 only
Stop at Guard Shack for Direction
Proceed to Main Entrance of 701 Building
All personnel don COVID PPE prior to entry into facility for all calls
Meet staff member inside entrance point
Proceed to COVID 1 or COVID 2 with staff escort
Utilize same entrance point for Non-COVID wing
Utilize main entrance for all patient egress from facility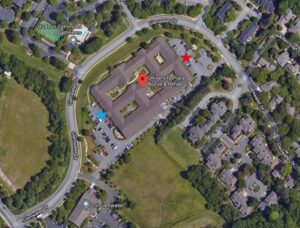 University Place Nursing has identified their COVID and non-COVID points of entry. Please see the aerial photo for reference to these entrances.
The front entrance, blue star, is where we will enter for non-COVID patients. The rear entrance, red star, is where we will enter/exit for COVID+ patients.
We have asked the staff to inform our communications staff of the patient's COVID status and which entrance to utilize when placing a 911 call. Unfortunately, we do not know which room numbers/halls are being used as their COVID unit at this time.
COVID-19 WEEKLY ROUND UP 8-14
 Fit testing was done this week for a small sample of employees. We have the opportunity to purchase large quantities of different styles of masks and need to ensure we select the masks that best meet the needs of field employees in terms of sizing. Nothing has changed for your PPE procedures right now.

A "West Wing" for lab confirmed COVID-19 positive patients has been identified at Pelican Health, located at 2616 E 5th Street. Crews responding at this location should report to the back door of the West Wing as shown on the image below. Position the ambulance parallel to the building on the curb. The crew will be required to knock on the door, and must be in full PPE (including gowns). For non-COVID positive patients, continue to utilize the East Wing and don surgical masks, shield or goggles and gloves (no gowns required)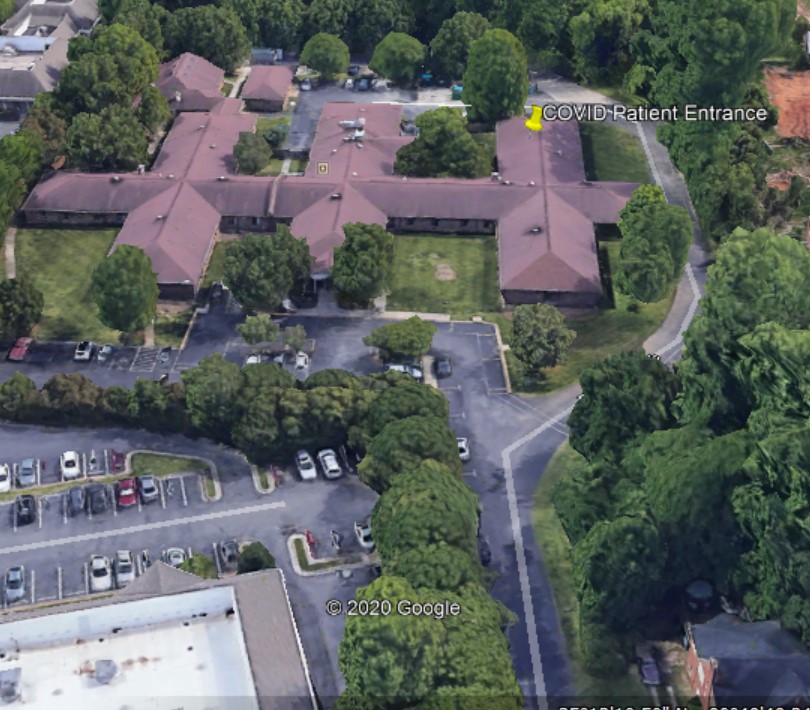 COVID-19 WEEKLY ROUND UP 8-8
 Due to the high level of PPE compliance (awesome job!) and the increase of EIDS+ transports, operations is changing up the exposure assessment process, only completing them for lab confirmed COVID+ patients. There is no change for you (same initial approach, assessment, you still notify CMED etc). Supervisors will contact you to complete an assessment once we receive confirmation from the hospital systems and/or Public Health. This practice has been in place since the beginning of March and resulted in successful documentation and tracking.

TOP TWO REASONS FOR QUARANTINE: The most frequent PPE compliance issue for COVID-19 are care providers not wearing a gown for confirmed COVID+ patients or during ventilations with a BVM for all patients.
COVID-19 WEEKLY ROUND UP 7-30
 The Agency has approved the following prescription eye wear options. Remember that goggles and glasses are not interchangeable. Goggles or a face shield must be worn when treating a known COVID positive patient or a patient that is field screen positive. Review the eye wear graphic here.

Logistics began deploying Bleach Germicidal Cleaner and Fuzion Cleaner on units. Use with a task wipe during cleaning/decon.
The list of facilities where full PPE is required for all patient interactions has been updated; Brian Center Health & Rehab was added and Royal Park of Matthews was removed.
COVID-19 WEEKLY ROUND UP 7-23
New, large buckets of Clorox disinfecting wipes will be place in the Infectious Disease Kits. Wipes are 12 X 11 and large enough to do a great wipe down/decon. Do not throw the buckets away. Please use towels as needed, but be mindful that there are no more in stock. Orders have been placed with no available ETA
Contact Tracing: As the number of confirmed positive COVID-19 cases in Mecklenburg County rises, we ask that you review Medic's contact tracing process, which is vital to slow the spread of the virus. If you display COVID-19 related symptoms, are actively being tested for the virus, have a household member being tested for the virus, or diagnosed with COVID-19, contact tracing includes:

·       An interview to identify individuals who had close contact with the employee

·       Referring contacts for testing

·       Monitoring contacts for signs and symptoms of
COVID-19

·       Connecting contacts with services they might
need during the self-quarantine period

A list of facilities where PPE is required to enter for all patients has been uploaded to the website and Yammer.
COVID-19 WEEKLY ROUND UP 7-16
Medic's inventory of both surgical masks and gowns have improved, allowing increased usage. Providers should now:
Wear a different surgical mask after each patient encounter that requires one (N95s are still required on Field Screen Positive patients, Lab Confirmed Positive patients, Cardiac Arrests, and during aerosolizing procedures. You will check out 16 surgical masks instead of 1 at the Logistics window along with your N95. If you run out, contact a Supervisor.
Masks are now required for all employees in the building and any other assigned posts, particularly when you are in common spaces or in areas where social distancing (at least 6ft of space between you and your coworker) is not attainable. While on duty and visiting public areas, be sure to follow orders to wear a face covering. This includes all retail businesses, restaurants, parks, County and City buildings. Full mask guidance can be found here.
Wear a gown on Lab Confirmed COVID Positive patients in addition to Cardiac Arrests and aerosolizing procedures. You still DO NOT wear a gown on: EIDS Positive patients, Field Screen Positive patients, Field Screen Negative patients, or 10-67s.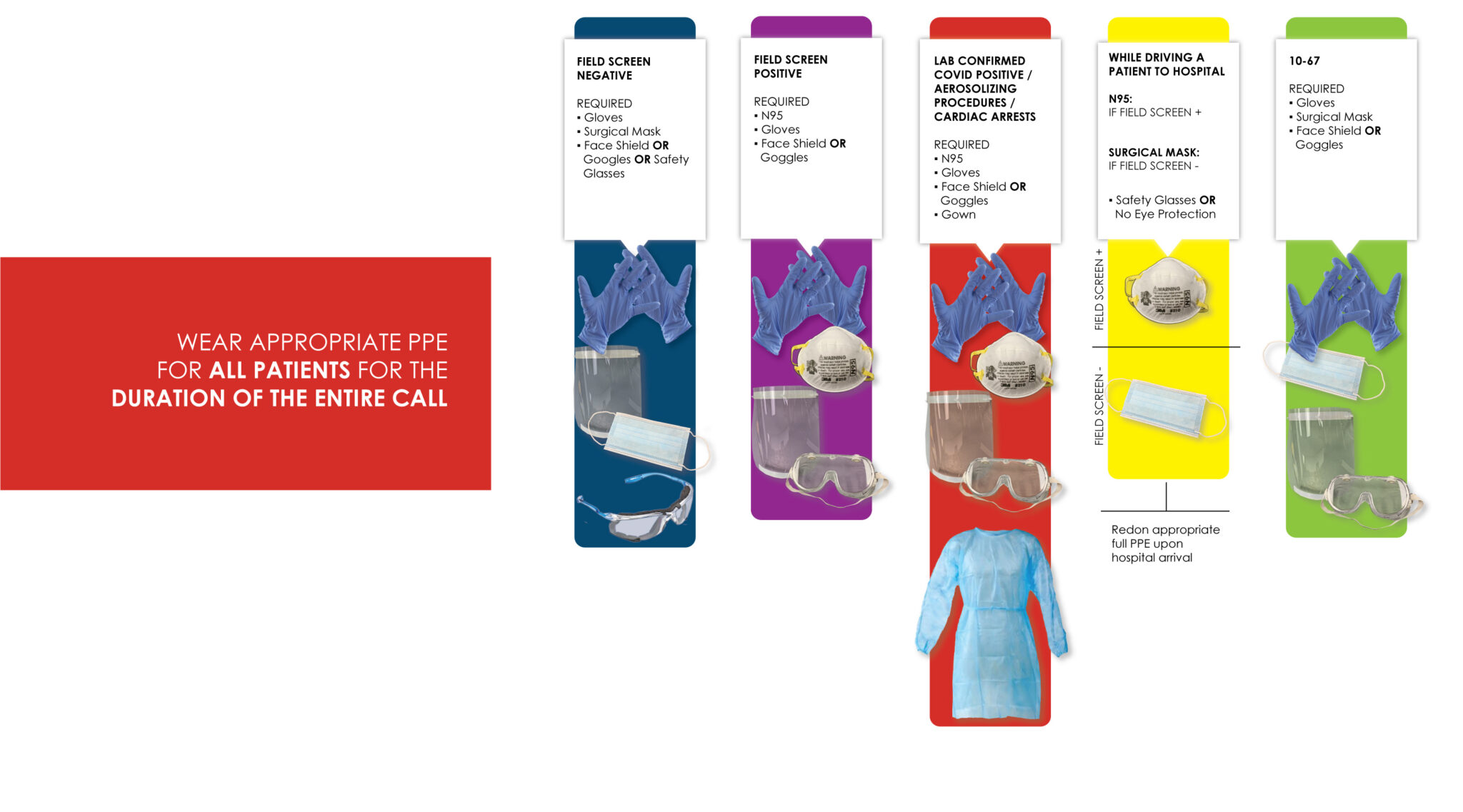 For all Covid19 updates, visit Covid19 Archive