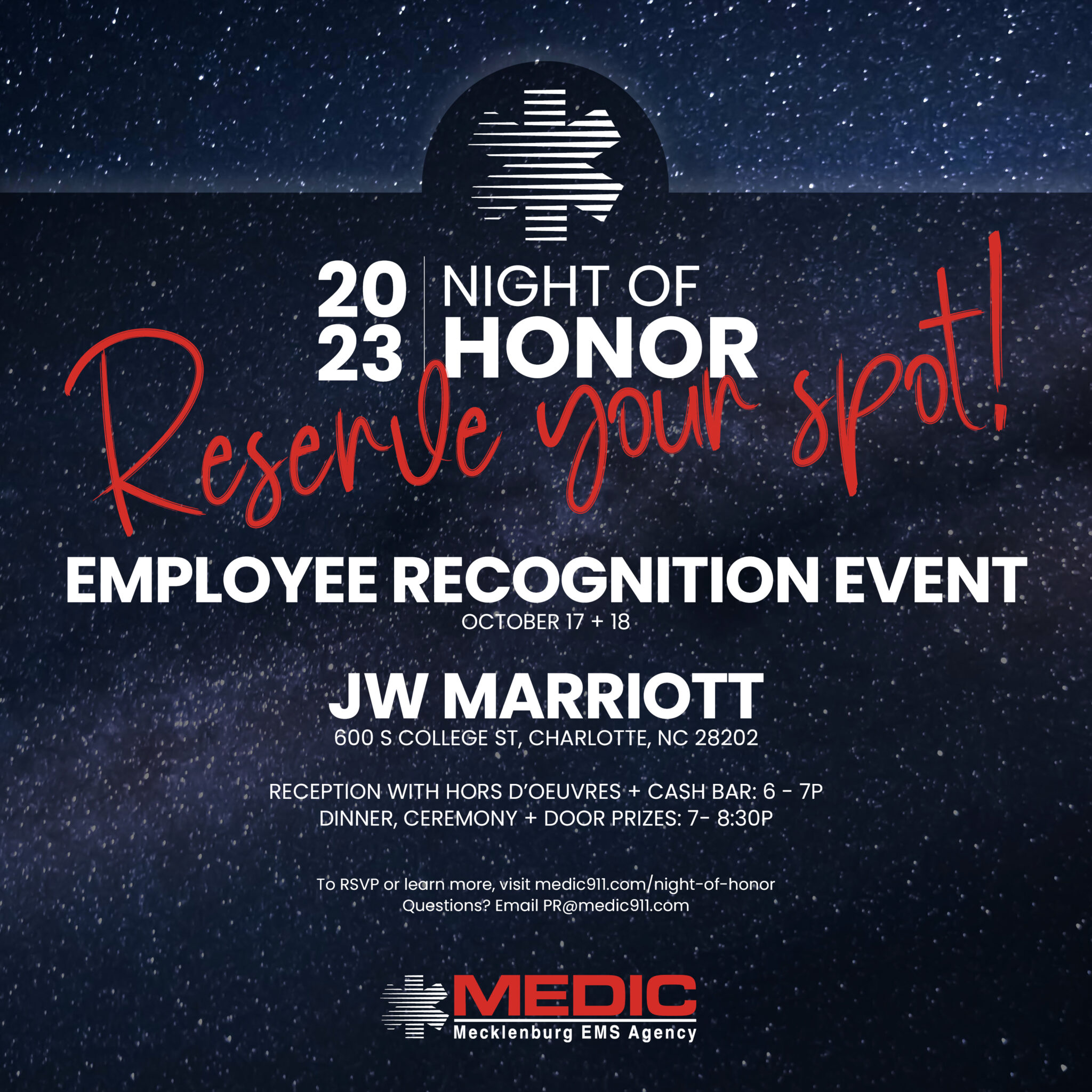 Join Medic as we celebrate award-winning employees. Designed to showcase outstanding employees for valor, innovation, years of service and other noteworthy accomplishments, the Night of Honor promises to be a great time for Medic employees and their loved ones.
WHAT'S NEW
New location – JW Marriott Hotel 
Cash bar (is available IF not in uniform or driving a company vehicle)
Buffet dinner
Door prizes
WHAT DO I NEED TO KNOW?
Uniforms are not required. However, if you wear a uniform or driving a company vehicle to the event, alcohol consumption is prohibited.
This is a free event. 
Attend the ceremony that best fits your schedule
Reserve Your Spot! by October 13th. Each employee can bring up to three (3) guests. If you would like more than 3 guests, please email PR@Medic911.com to add them to the waiting list. We will try to accommodate you if capacity allows.
Employees cannot give (or transfer) their RSVPs to another employee. For example, Employee A cannot give away their 3 guests, so Employee B can take 6.
Free parking is available when employees use JW Marriott's valet parking, located off College Street. Simply bring your ticket to the registration table when you arrive and get it validated.3