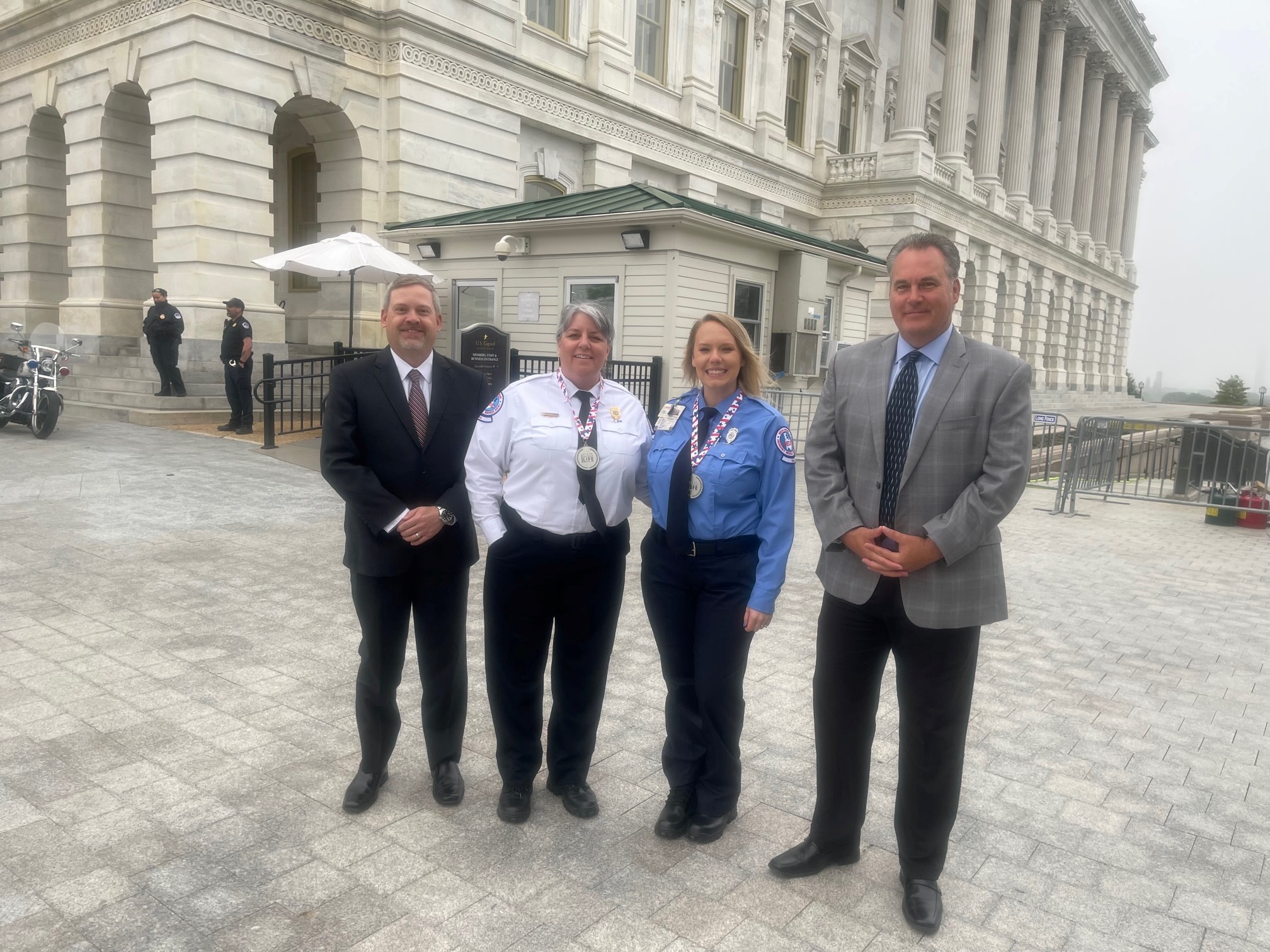 Medic Employees Receive National Recognition
In February 2020, three employees were selected by their peers as Stars of Life, an annual national award sponsored by the American Ambulance Association. This award recognizes EMS professionals who stand out among their peers for reasons that include acts of heroism, life-saving patient care, unparalleled compassion, and outstanding leadership qualities
Just a month after announcing the 2020 award winners, COVID-19 began to dismantle the normal things in life, including travel plans. Finally, after two years of waiting, two out of three Medic Stars of Life had a chance to receive the recognition they deserve on a national stage. While in DC with Executive Director John Peterson, the Stars were recognized by Industry leaders from across the country alongside 127 of their peers. They also had the opportunity to meet with NC Legislators on Capitol Hill while advocating for much needed support for EMS providers.
Meet our Stars of Life:
Anna Baldwin – EMT-B
Anna will celebrate her fifth anniversary at Medic this August. Her supervisor describes Anna as having an "admirable work ethic and a uniquely fierce determination to care for others". This is exemplified in many forms, including earning over 70 unsolicited commendations from her patients, which is an exceptionally high yearly average. Anna was inspired to join Medic after her father suffered a life-threatening medical emergency and received exceptional care from emergency medical personnel. To learn more about Anna's story and other Medic employees' emotional experiences, please follow this link (https://animoto.com/play/041EYqHG7hrMP60EgLXcdw) to view a video documented at the onset of COVID-19.
Rebecca Zamagni-Mander – Operations Supervisor-CMED
A 17-year Medic veteran in Medic's 911 Communications Center, Rebecca is known for being very involved in improvement project work for the Agency, being a patient advocate, and according to her Operations Manager she is "trusted and always manages to foster positive discussions and bring out the best in all employees." To hear about Rebecca and her service to our community please visit this weblink (https://animoto.com/play/NmDzuRLhaUUVA0Hy1XAWCw).
Brian Smith – Operations Supervisor-Field
Brian has the highest consistent employee satisfaction rates amongst his fellow Operations Supervisors. Over his 19-year tenure, he has been known for being exceptionally dedicated to his team. A co-worker who nominated him noted that his "commitment to his team and his peers has been a true test of character to which he passes with flying colors. I could not have asked for a more committed and passionate coworker who I have been honored to work beside." Brian was also instrumental in the operational management of Medic's COVID-19 vaccination clinic in partnership with Mecklenburg County Public Health. To learn more about  Brian please visit the following link (https://animoto.com/play/4e2Pi66SxN4aLthFuk38vg).