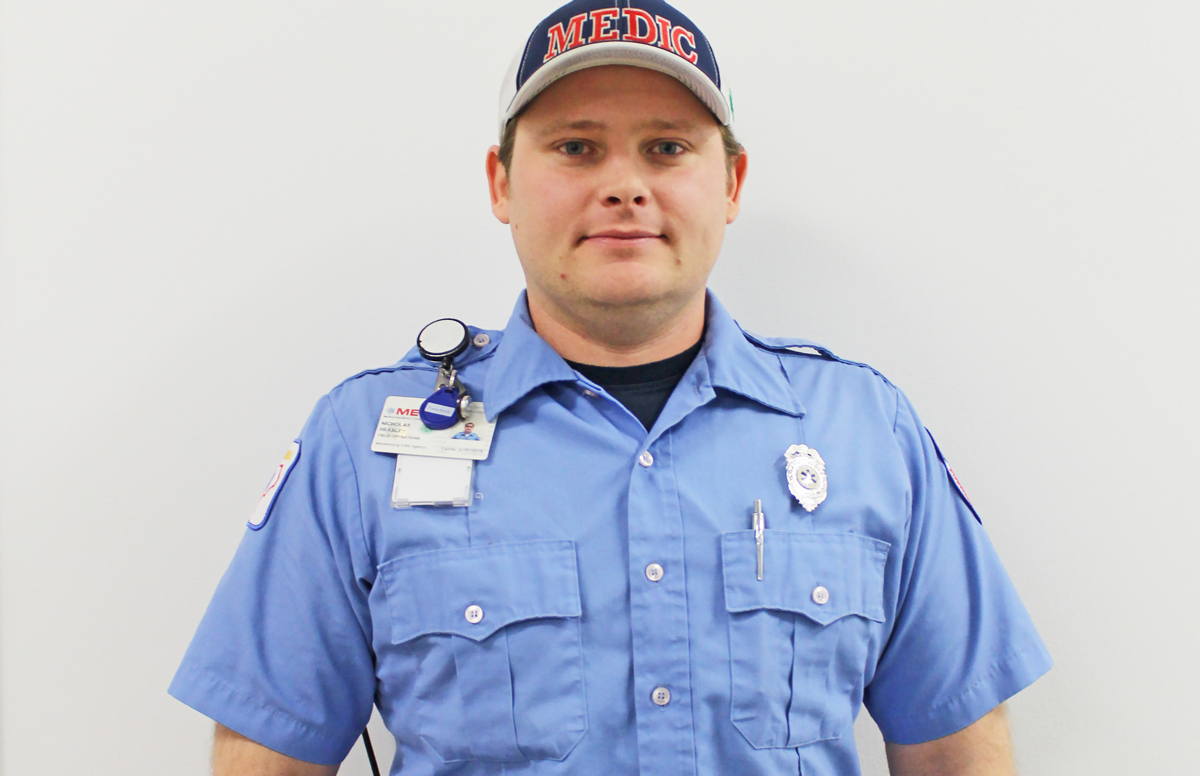 Please join the Clinical Improvement Department in congratulating Nick Heasley as the newest Clinical Improvement Analyst.
Nick started at Medic in 2011 where he quickly excelled as a Crew Chief then a  Field Training Officer. In 2018 Nick received the prestigious honor of being selected as one of Medic's Stars of Life. During his nomination it was said, "One of the most striking things about Nick's attitude as a provider is the amount of patience with which he tackles every obstacle, whether it's a noncompliant patient or a new hire's lack of driving skills. He puts Medic's mission into action every day by preparing providers to save a life, hold a hand, and be ready to respond in our community where and when our patients need us." Please continue to show support and encouragement to Nick as he takes on new responsibilities and challenges.
Nick's tentative start date to begin functioning in his new role is July 28th.
Congratulations Nick! –Clinical Improvement Team
For more information contact Matt Lewis at matthewl@medic911.com